(Webdesk) – The two-day first Asma Jahangir "Justice for Empowerment Conference", organized at Lahore's Avari Hotel from Oct. 13-14, 2018 was concluded with a rich homage paid by senior lawmakers, judges, civil rights activists, diplomats and journalists to Asma Jahangir – a fearless, lionhearted and valiant activist and lawyer for her intrepid defense of human rights and her constant unbiased commitment towards justice and righteousness for every and any individual of a society.
The two day conference aimed to remember the legacy of late Asma Jahangir, with panel discussions on fundamental rights, independence of the judiciary, empowerment of women, cyber laws, freedom of expression, and regional solidarity.
The two day event was attended by the heavyweights and general public in a large numbers. Among the notable attendees, the prominent figures were Chief Justice of Pakistan, Mian Saqib Nisar, former Prime Minister Shahid Khaqan Abbasi, PPP chairperson Bilawal Bhutto Zardari, key political leaders leader Afrasiab Khattak, Shirin Mazari, Ayaz Sadiq, , Mr. Rana Maqbool, journalists and authors such as Mr I A Rehman, Mr. Farhatullah Babar, , Farooq Sattar, Shazia Marri, Ms. Bushra Gouhar and seniors from her own law fraternity Mr. Akhter Hussein, Justice Ali Baqar Najfi, Ali Ahmed Kurd, Ali Zafar, senior lawyer Salman Akram Raja and many more. Some international guests have also made their ways to attend the Asma Jahangir conference which included Ambassadors from various countries, international intellectuals, journalists and law makers.
It is an evidence to Asma Jahangir's magnitude which brought from Chief Justice of Pakistan Mian Saqib Nisar to every major political party—from the ruling and formerly quite critical to her –Pakistan Tehreek-e-Insaf (PTI) to the Pakistan Muslim League – N and the Pakistan Peoples Party to honor her and her dedication to uphold the values of the humanity and justice throughout her life.
The two-day conference featured a wide range of discussions focused on the protection of fundamental rights, justice for all and impunity for none, freedom of expression, legislation for women, legislation for trans persons, refugee rights, electoral and legislative issues and challenges to implementing 'Rights Legislation'.
The conference was hosted by the Asma Jahangir Foundation and AGHS Legal Aid Cell in collaboration with Supreme Court Bar Association. The organizers committed to holding an annual conference in order to keep the mission of Asma Jahangir alive who fought for human rights principles, for she believed that they triumphed all culture, government agendas and nations.
Here s a pictorial journey through the sessions conducted in the two day Inaugral Asma Jahangir conference: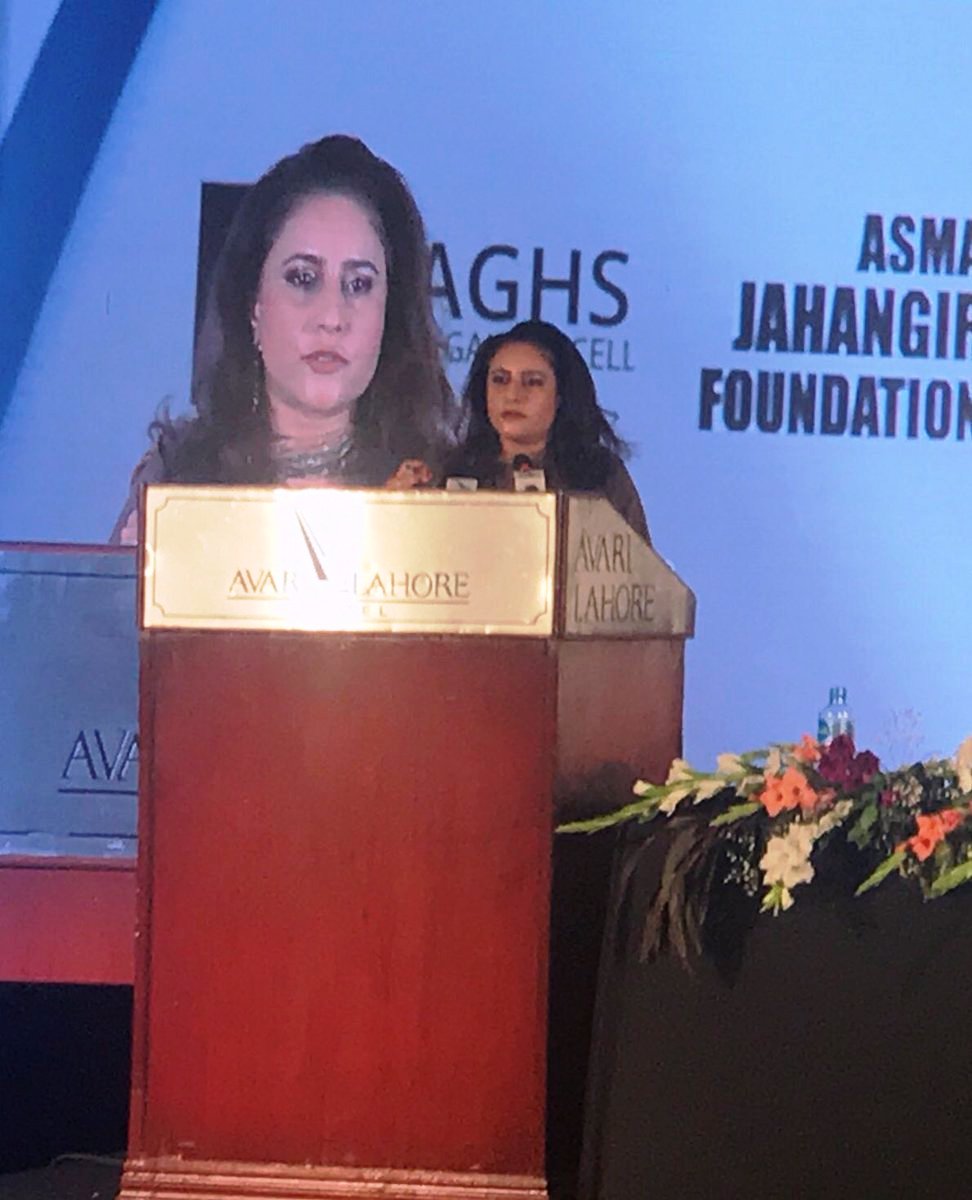 Munizae Jahangir, daughter of late Asma Jahangir is moderating a session in AJCONF2018.
---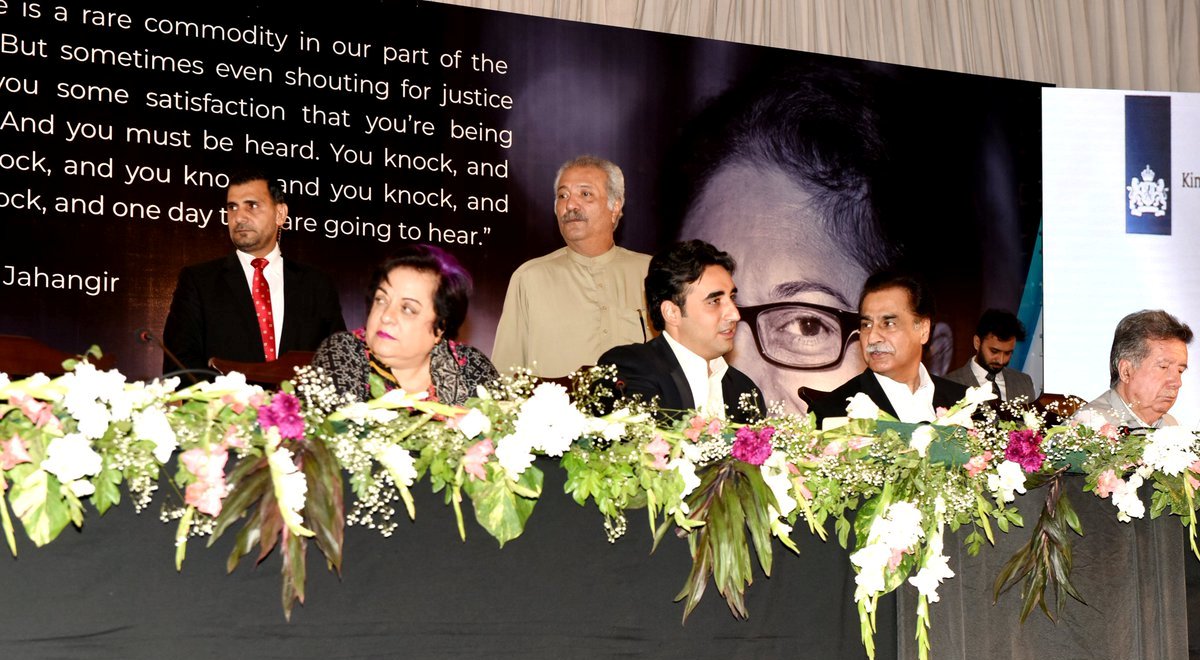 The concluding session of AJCONF2018 was attended by notable political figures Bilawal Bhutto (PPP), Ayaz Sadiq (PMLN), Shireen Mazari (PTI) and Afrasiab Khattak (ANP).
---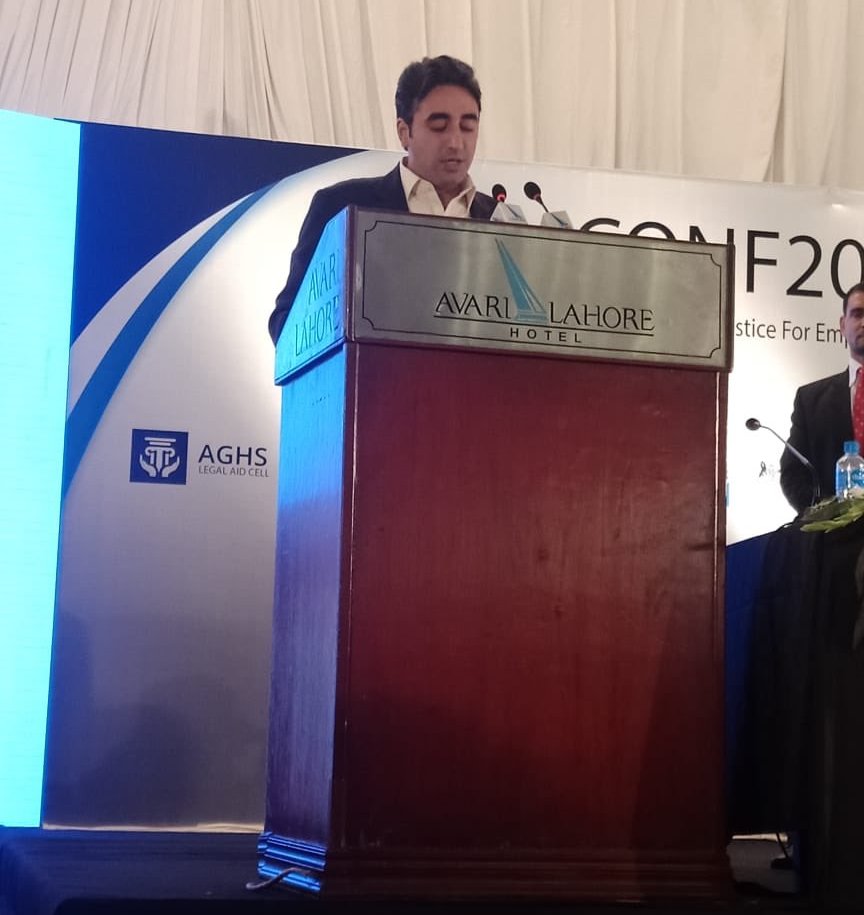 Bilawal Bhutto addressed to the AJCONF2018.
---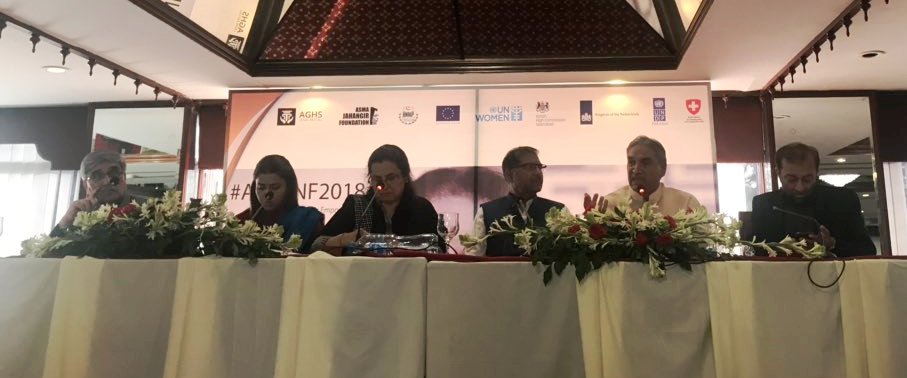 A session with prominent political figures moderated by the senior journalist Naseem Zahra was conducted on elctoral reforms 2017 at AJCONF2018.
---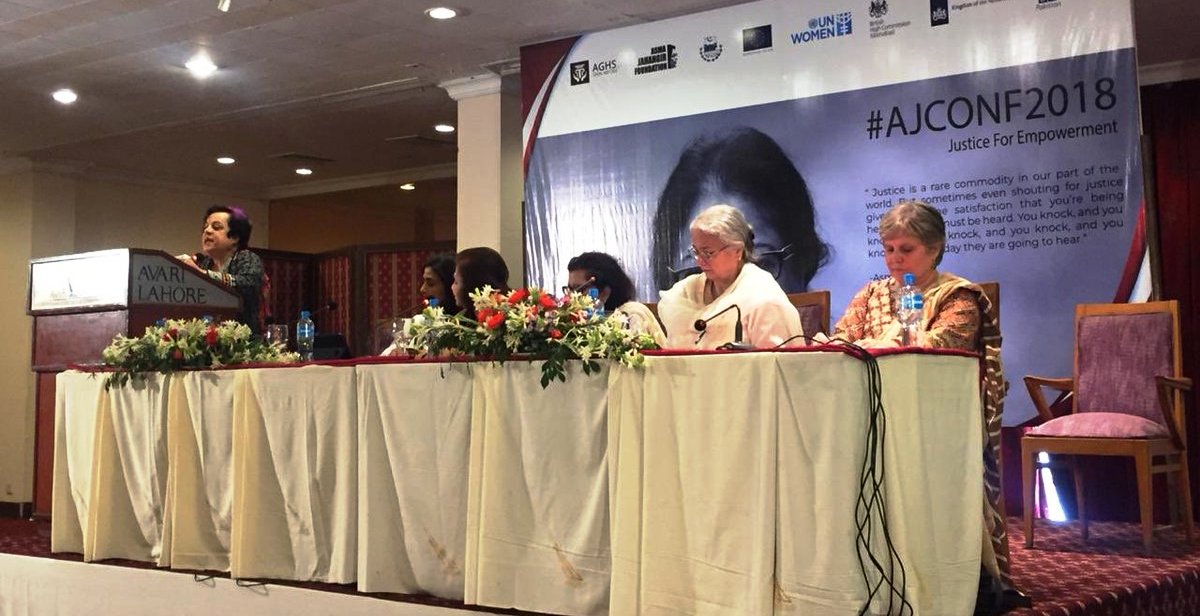 Federal Minister for human rights is addressing to a session on legislation for women in AJCONF2018.
---

Munizae Jahangir is moderating a session on a debate over Death Penalty with an eminent panel.
---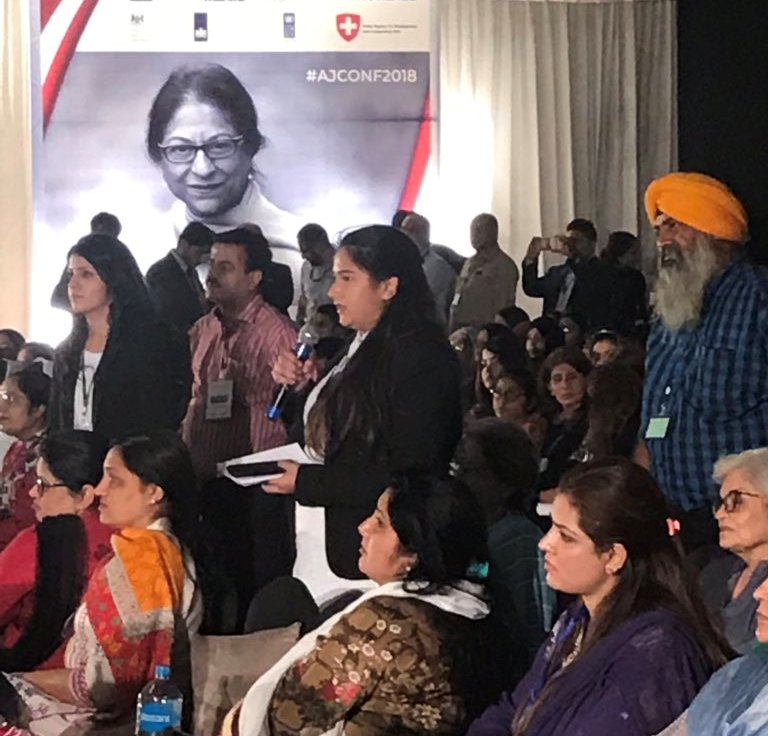 One of the participant is asking question with panel in a session. 
---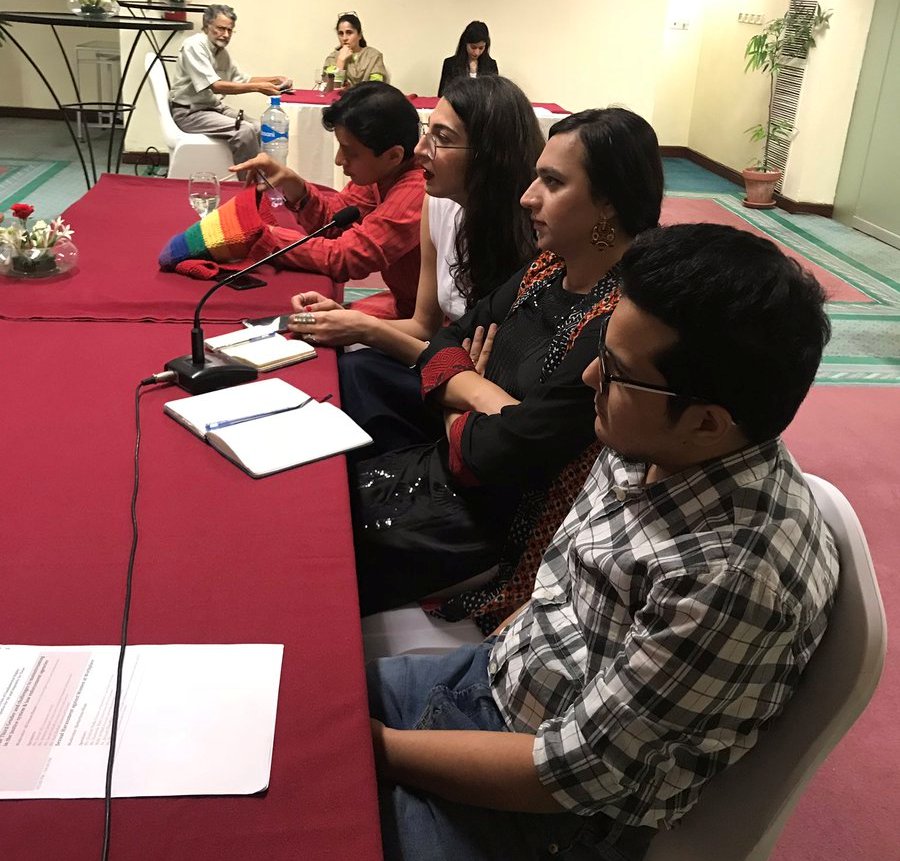 Another session was conducted on transgender rights with a panel of social activists and transgender community memebers.
---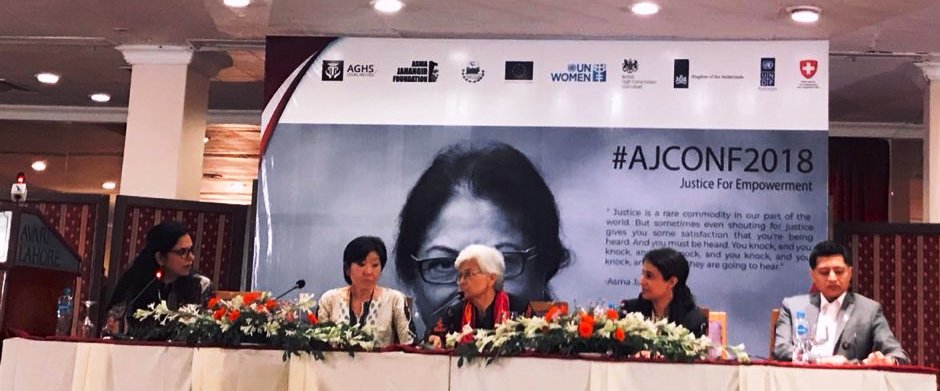 Notable international author Kamal Bhasin in a session at AJCONF2018.
---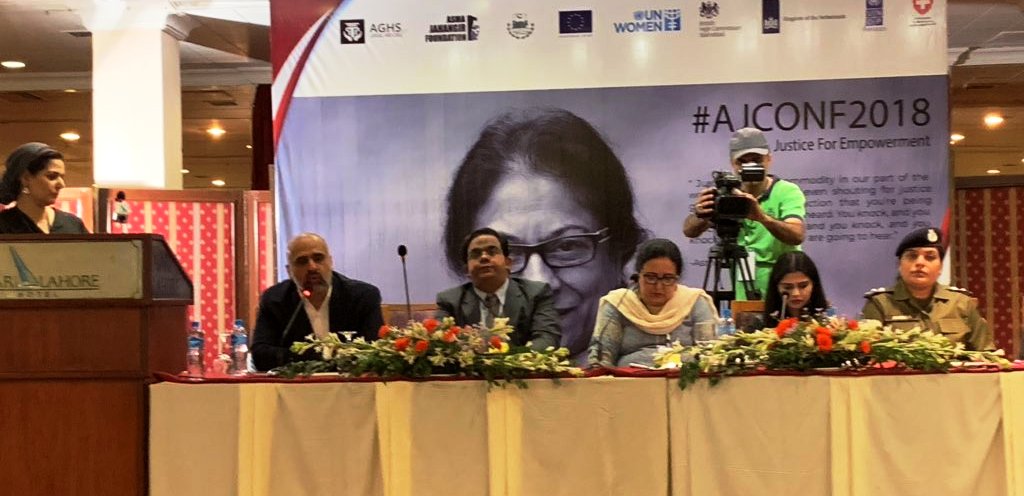 Former SRU Minister Salman Sufi is answering a question to the participant in a session Justice for Empowerment at AJCONF2018.
---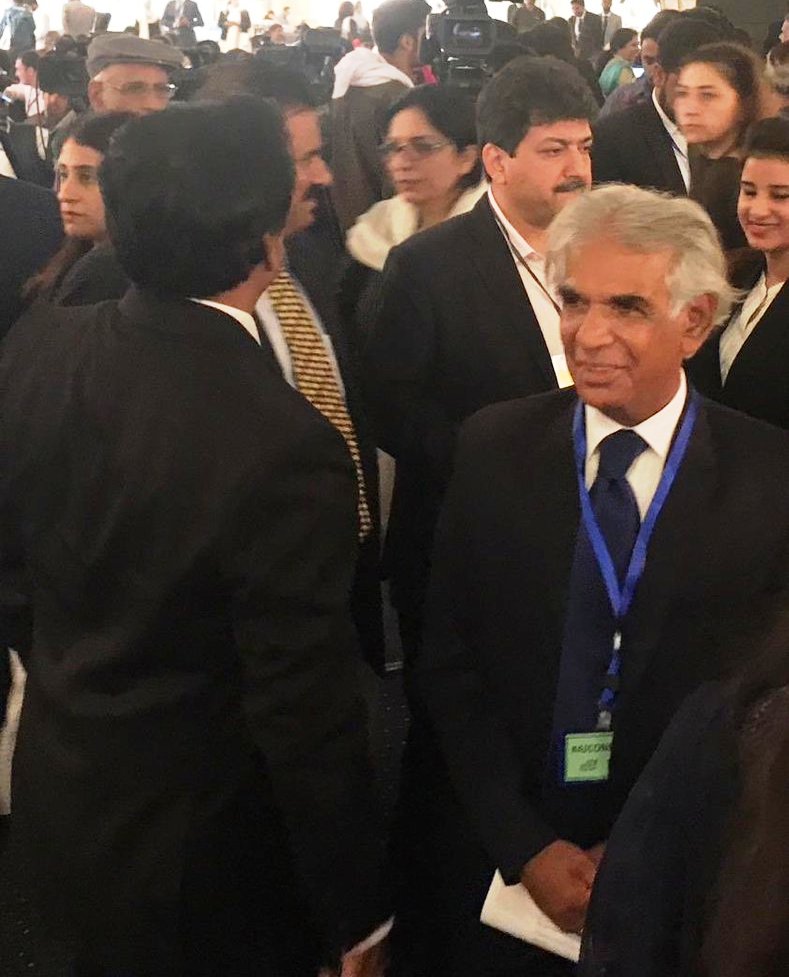 The two day AJCONF2018 was attended by key journalists and senior law experts.
---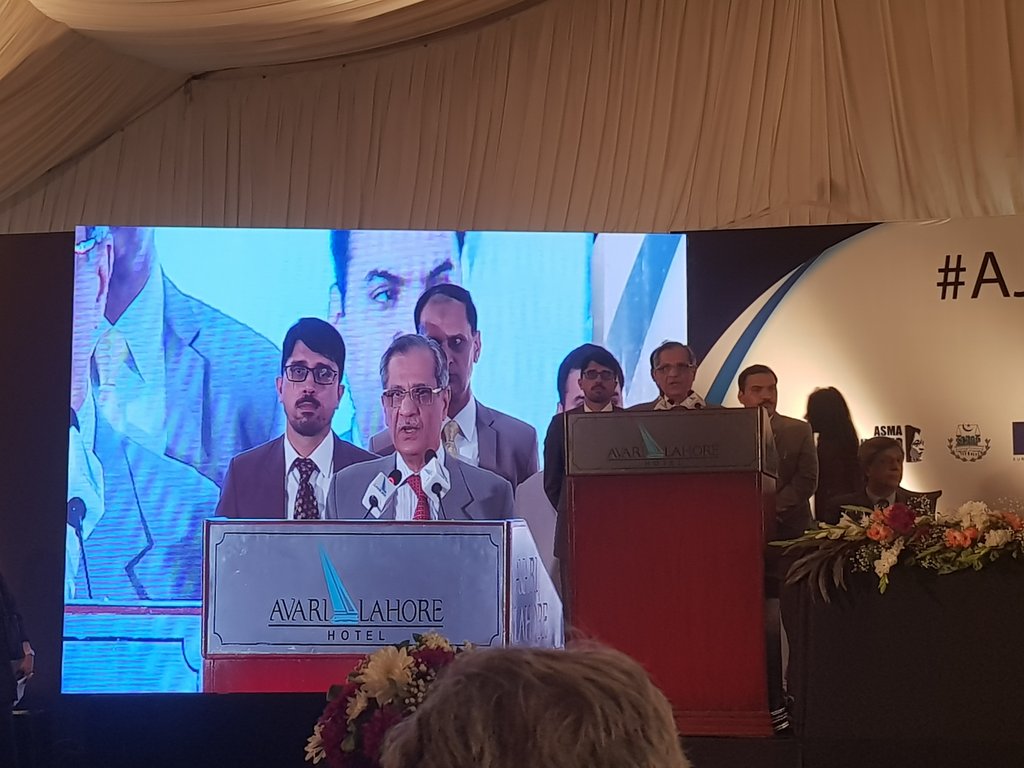 CJP Mian Saqib Nisar was sitting in a panel of a session at AJCONF2018.
---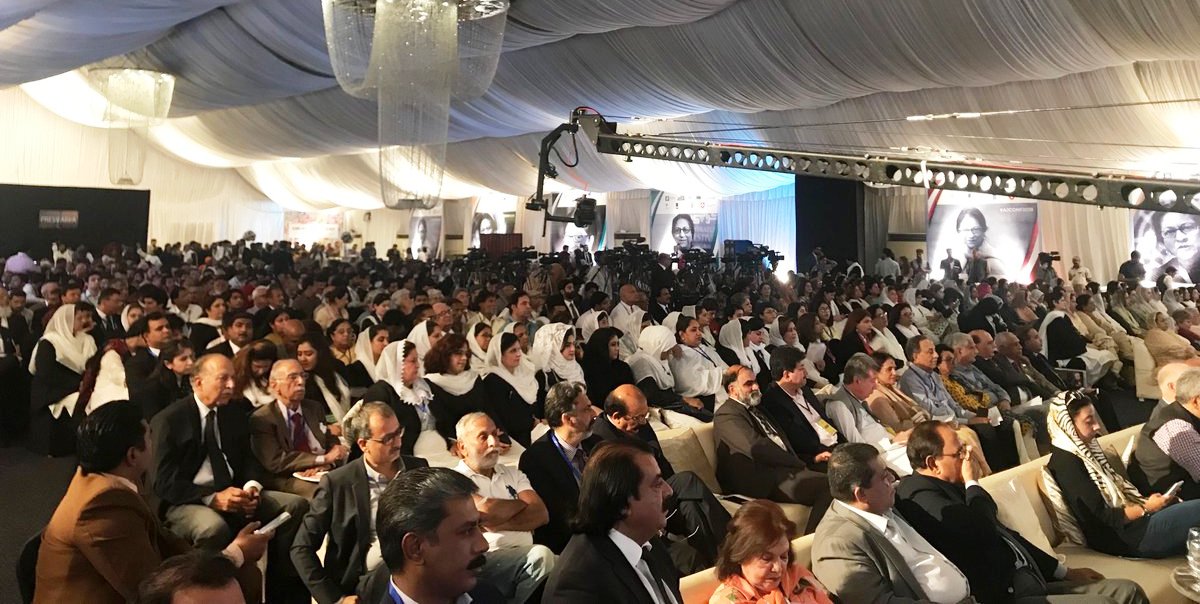 A large numbers of political leaders, journalists, lawyers, students and people in general have enthusiastically participated in AJCONF2018.
---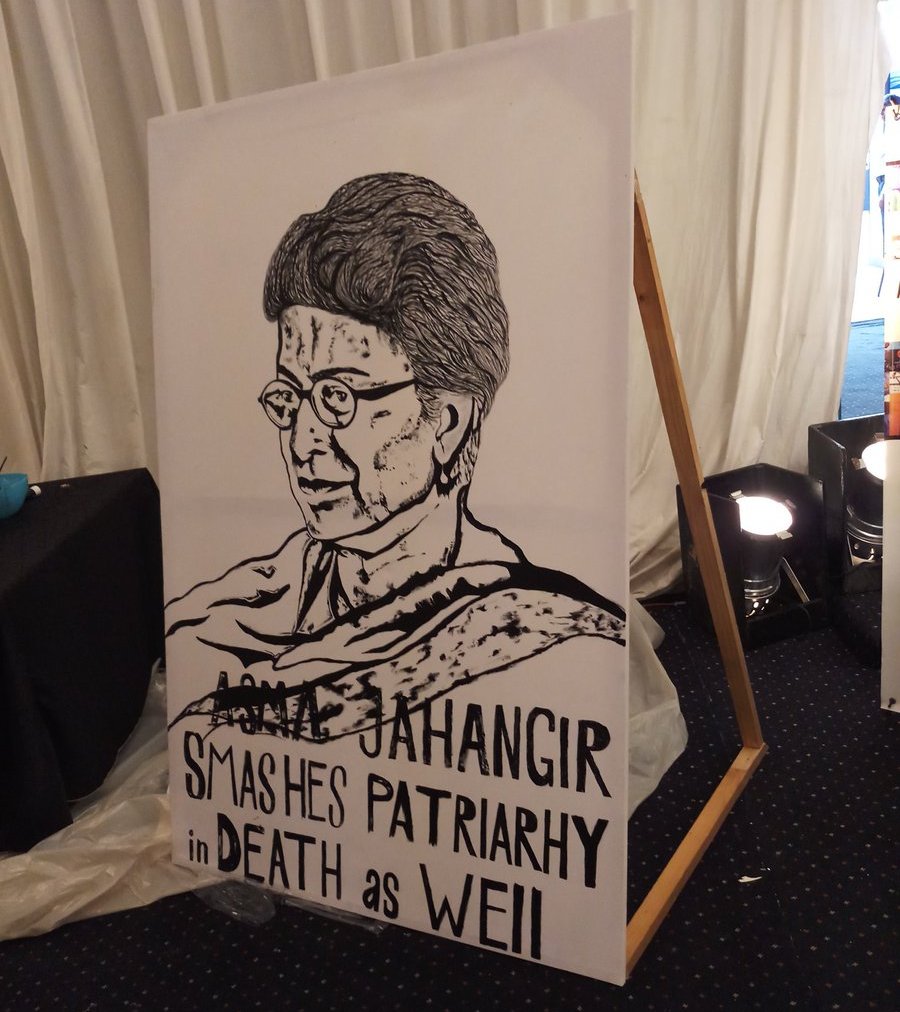 A painting of Asma Jahangir was on a display at AJCONF2018.
---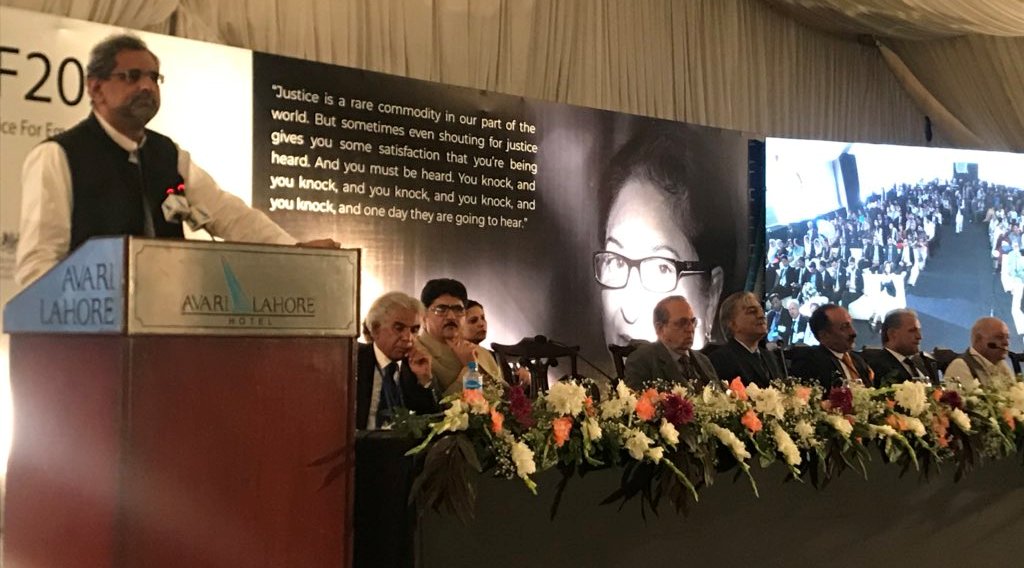 Former Prime Minister Shahid Khaqan Abbasi addressed to a session in AJCONF2018.
---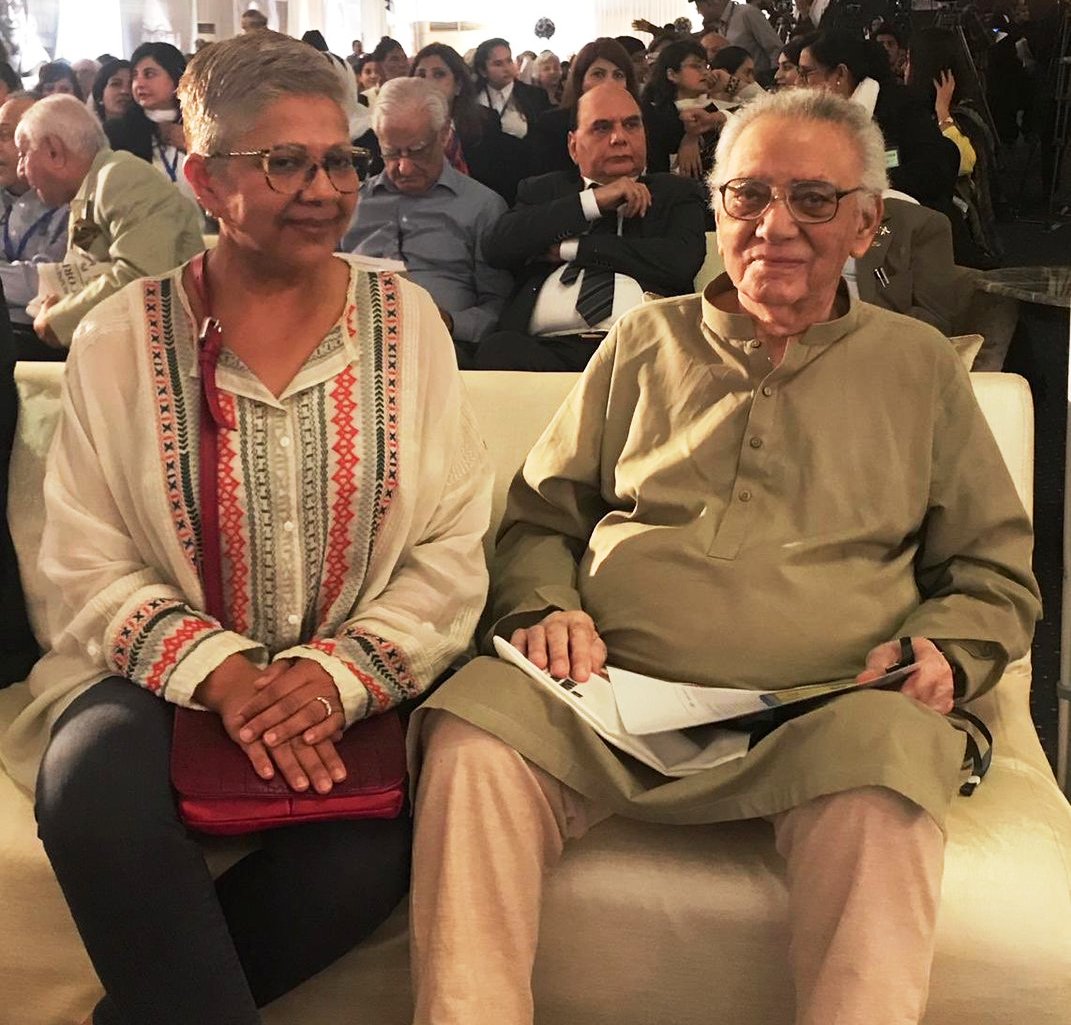 Abid Hassan Manto has also attended the two day Asma Jahangir Conference.